The National Football League still considers sports betting detrimental to society.
Sports News
Many a bookie will be looking for odds to assign each player at the 2017 French Open.
BetOnline offers a true dime line in Baseball up to -185, the best in the biz.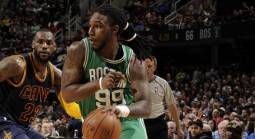 Celtics catch fire to win Game 3 of series against Cleveland
The Towcester 16:30 betting odds had Midnight Walk as a 6/4 favorite and Taurian drifting from 4-1 to 2-1.
You can find Cleveland Browns futures heading into the new season with some updated throughout, but the best payout odds can always be found early to bet on.
Evaluators over at ESPN.com offered up their what they believe to be their best off season moves in the NFL.